Compare PE-Xb with PE-RT Pipes
High-quality, very strong, flexible and durable pipes are now chiefly made from cross-linked polyethylene (PE-X), which is increasingly recognizes as effective alternative to PE-RT, PVC, CPVC or copper pipes in residental water pipelines. As a consequence, the plumbing application of the PE-X market has been expanding over the past few years. PE-RT pipes has reduced lifetime in drinking water applications compare to PE-Xb. Using PE-RT pipes leads to early failures in case of increased chlorination. Find out why pipes made from PE-Xb are the best choice from many aspects.
PE-Xb material is successfully used to make mainly sanitary and heating pipes. The unique properties of this material, particularly its resilience when used with disinfectant products, extends its life-cycle. Independent research actually shows that the life-cycle of PE-Xb pipes is over 3 times longer than that of pipes made from PE-RT.

AGING RESISTANCE
The lifetime of PE-Xb is a multiple of PE-RT even with high chlorinated water

HIGH FLEXIBILITY
Latest product developments assure PE-Xb material reaches similar level of flexibility as PE-RT

IMPACT RESISTANCE
PE-Xb pipes are less vulnerable compared to PE-RT pipes when installed and treated at a construction site

HIGH BURST PRESSURE
PE-Xb can withhold higher pressure than PE-RT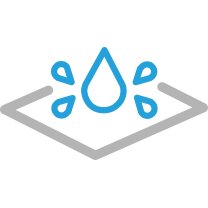 EXCELLENT SURFACE FINISHING
Assures smooth fluid or gas flow inside PE-Xb pipe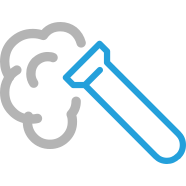 CHEMICAL RESISTANCE
Increased lifetime even with high chlorinated water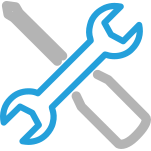 EASY INSTALLATION
Universal fitting system and wider use of PE-Xb tubing worldwide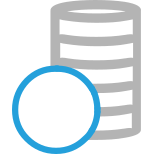 QUALITY VS. PRICE
PE-Xb is the most typical and the most affordable type of plastic tubing used worldwide
What PE-Xb Pipes Can Offer You?
It guarantees safe transport of water thanks to the material's high resilience to pressure, temperature and chemicals
It minimises the number of pipe connections, thereby saving money and time

Fully meet all requirements for drinking water applications

Comply with regulations and standards concerning heating and gas applications
Why to use PE-Xb when PE-RT is cheaper?
PE-RT is an older technology for making pipes. The newer PE-Xb technology offers substantially better properties at an affordable price. Most importantly, it is more resistant to pressure, high temperatures and chemicals, which means it lasts longer.
Is the installation of PE-Xb pipes difficult?
Installing PE-Xb pipes is very simple due to their greater flexibility, which enables reduction of the number of connections to the minimum.
Where to buy products from PE-Xb?
Pipes manufactured using PE-Xb technology are freely available and offered by a number of manufacturers and distributors.
Utilization of PE-Xb Worldwide
of all sanitary pipes are made of PE-Xb
of plumbers rely on PE-Xb pipes
PE‑Xa
PE‑Xb
PE‑Xc
PE‑RT
PP‑R
Do you have any questions?
Leave us an e-mail. We will contact you in turn.